Vessel detection may be requested when tasking collects by selecting the analytic as part of the tasking request. If selected, the Vessel Detection product will be automatically generated with the collected imagery.
The following screen shots illustrate the steps for tasking with vessel detection requested, starting with the Console search page.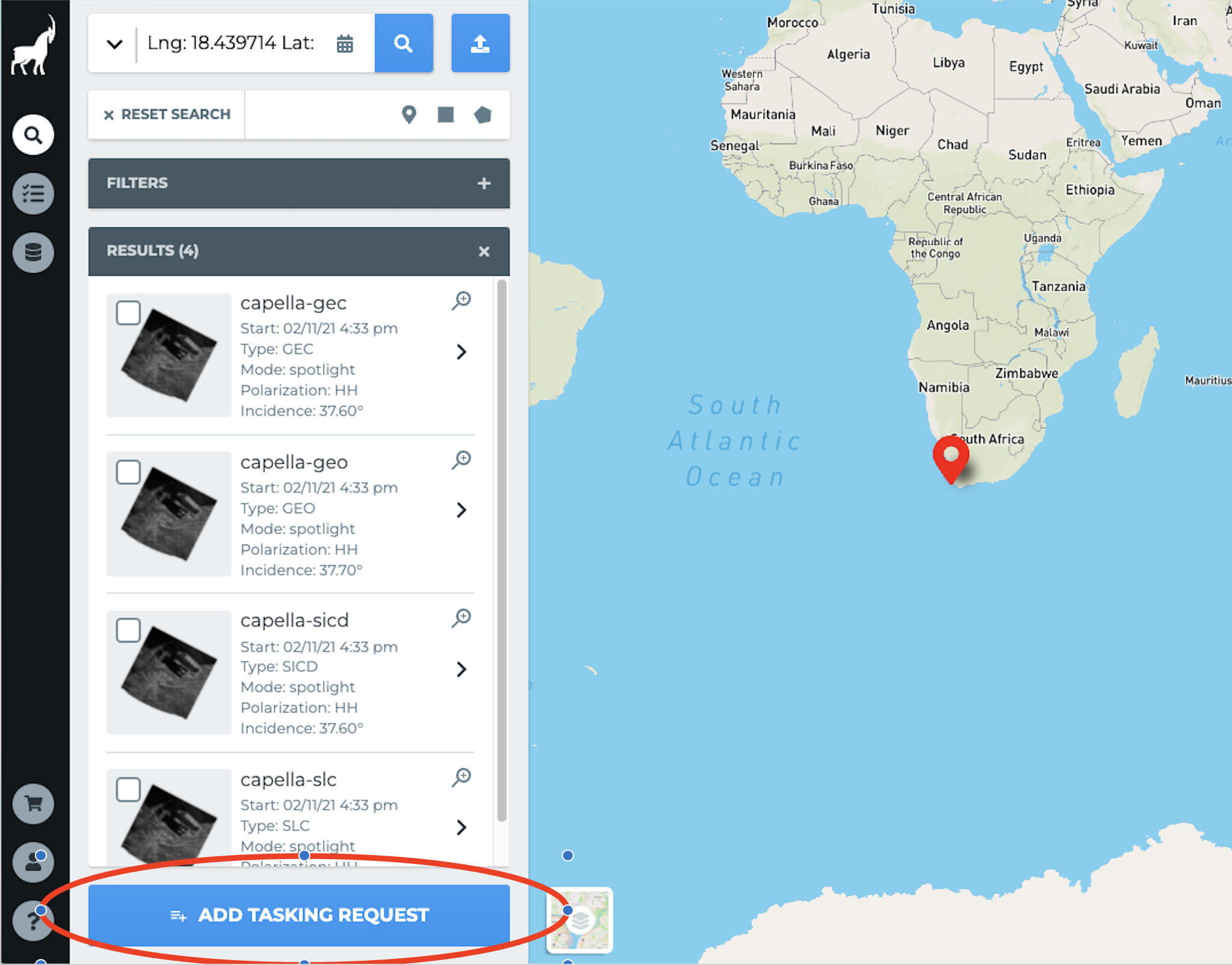 If your organization is enabled for Vessel Detection, there is an option for adding Vessel Detection under the "Analytic" section.
Note: Vessel detection is compatible only with Spotlight and Stripmap imaging modes. Selecting Sliding Spotlight causes the option to be hidden as it's not a valid imaging mode for Vessel Detection.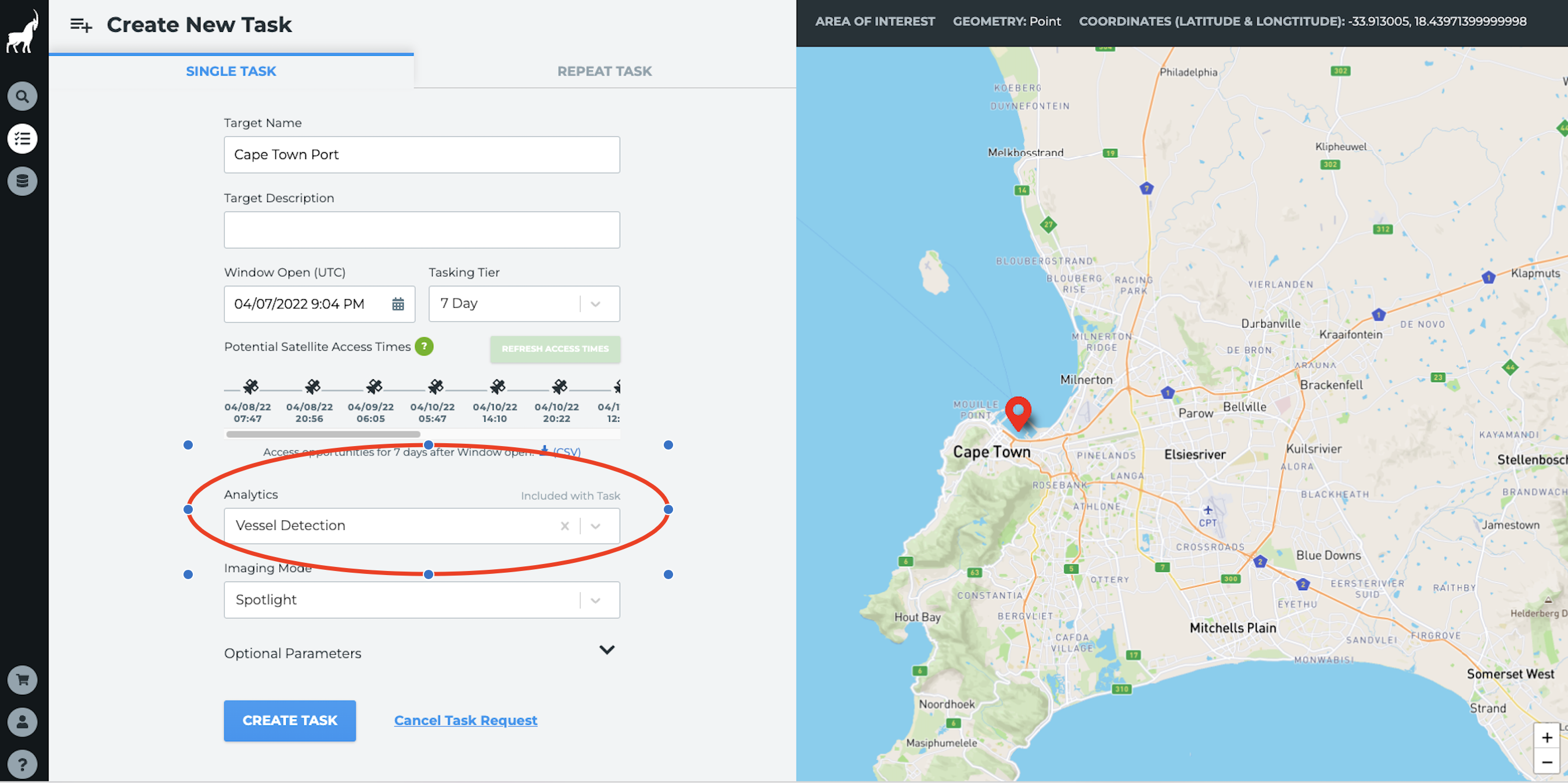 The confirmation page will note that "VESSEL DETECTION ANALYTIC INCLUDED" If this tag is not displayed, Vessel Detection is not selected.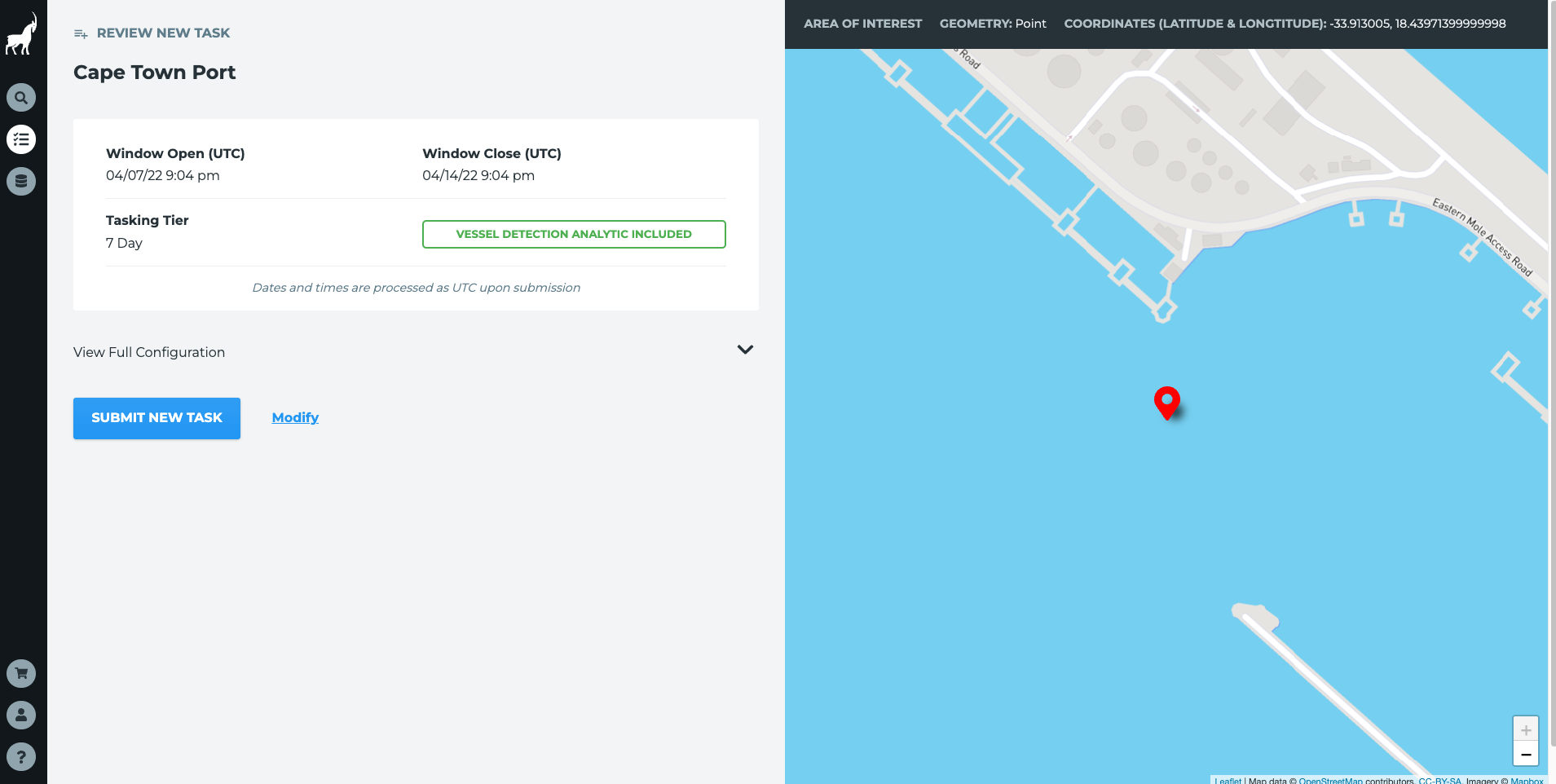 Once the task is accepted the cost estimate will include both the image price as well as the Vessel Detection uplift.