Capella's Sandbox Environment is a development environment for users to safely test and integrate with the Capella API without risk of incurring costs. It also provides a cost-free environment for users to demonstrate the features of the Capella Console. 
Tasking in Sandbox 
Tasks submitted while in the Sandbox Environment will go through the various tasking statuses, including the Cost Estimation stage. You will receive emails notifying you to accept or decline the cost estimation prior to the tasking request being submitted to the Scheduler.
However, acceptance of the estimated costs and, thus, submission of the task will not incur charges to your account so long as you are in the Sandbox environment.
Imagery in Sandbox
A user configured to use the Sandbox environment is prevented from using organization funds for tasking, not imagery orders.
Any tasking request submitted by a user assigned to the Sandbox environment will go through the Sandbox simulation. A task that reaches the Completed stage while in the Sandbox environment will provide download links to preset example imagery, not new or existing imagery over your selected AOI. 
Any collection order submitted by a user assigned to the Sandbox environment will go through the Production environment. These orders will use organization funds except when a user requests imagery from the Capella Open Data archive. 
Mission Planning in Sandbox 
The Sandbox environment is not representative of the current constellation status, orbits, or access opportunities. Information generated by Mission Awareness in the Sandbox environment should not be used for repeat task planning, area tasking feasibility assessments, or checking access opportunities over an AOI. 
Changing from Sandbox to Production Environment
An account's Organization Manager can change an individual user from the Sandbox to Production environments or vice versa. This can be done by navigating to the Admin page, clicking Edit next to the user's name, and changing the Environment of the Tasking API from Sandbox to Production.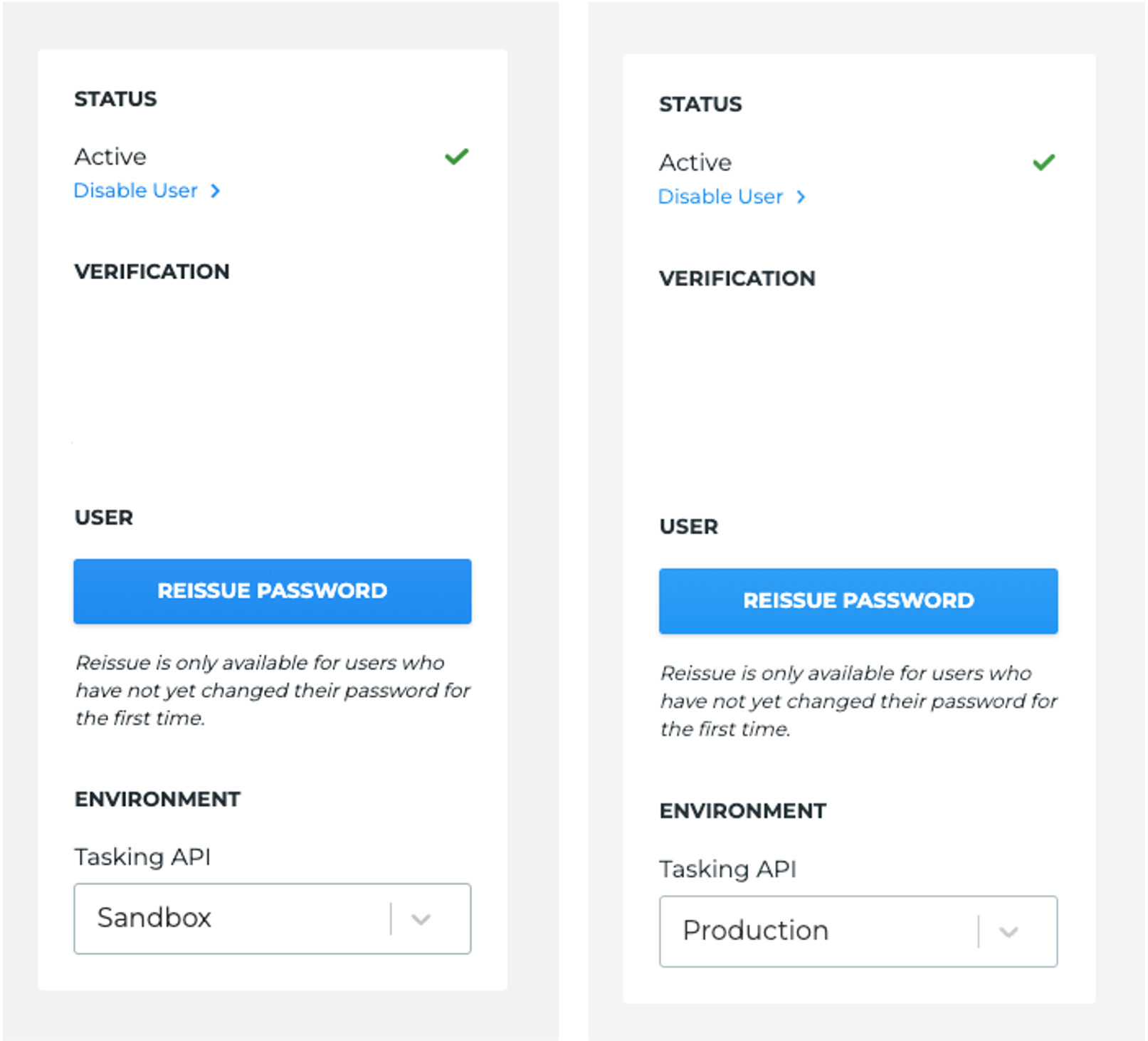 If you or your organization are currently in our Sandbox environment and are interested in accessing our production environment to submit tasking requests, please contact support@capellaspace.com.