New Features
Tasking from Change Monitoring Console
Users with tasking permissions now have the ability to place tasking orders directly from a Change Monitoring AOI. Select "Add Tasking Request" displays a reticule that can be adjusted within the AOI. Tasks created from Change Monitoring are requested as Spotlight with 7-day tier and a 14-day window. If different tasking parameters are required it's best to use the Capella Console for flexibility.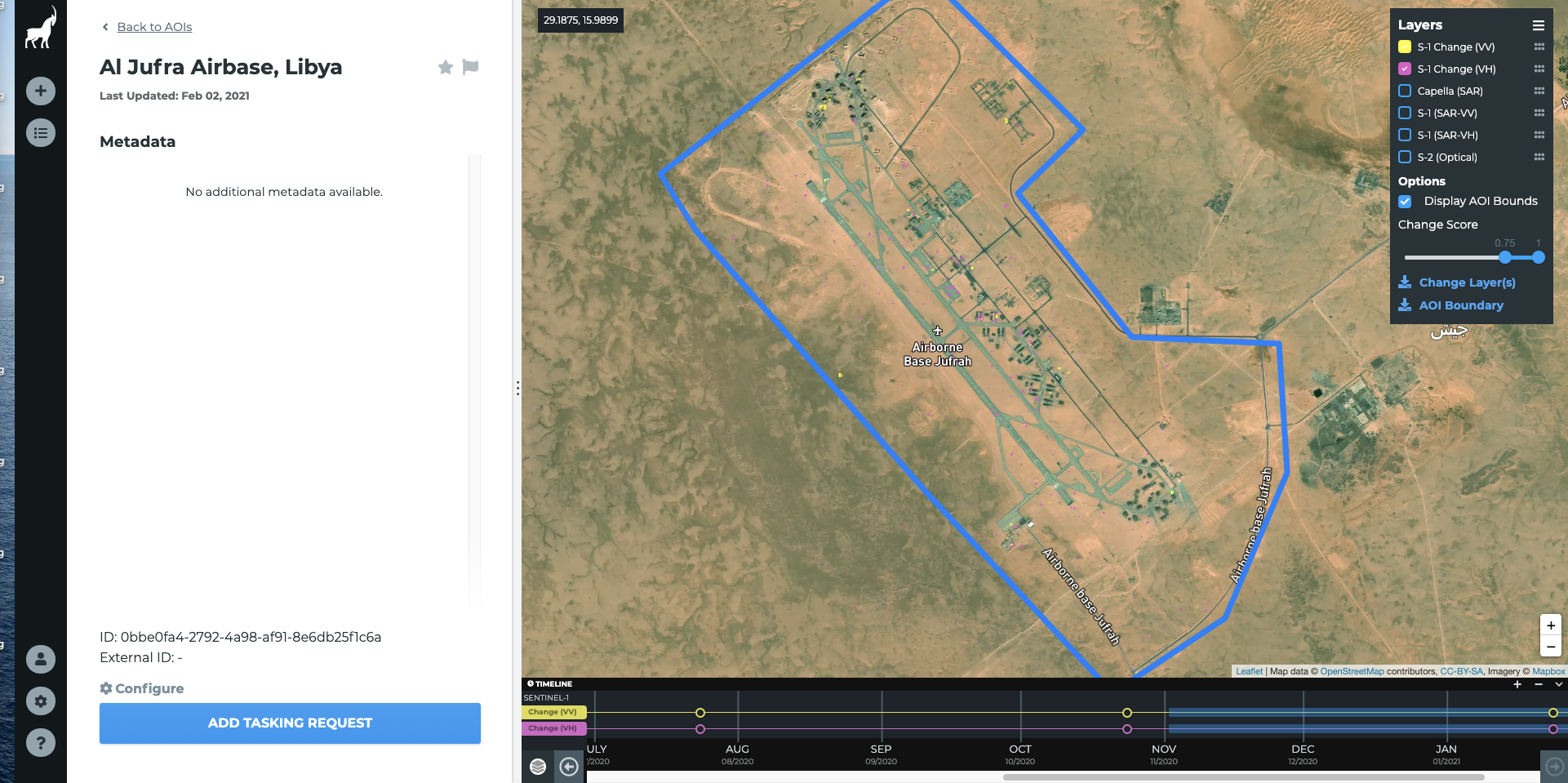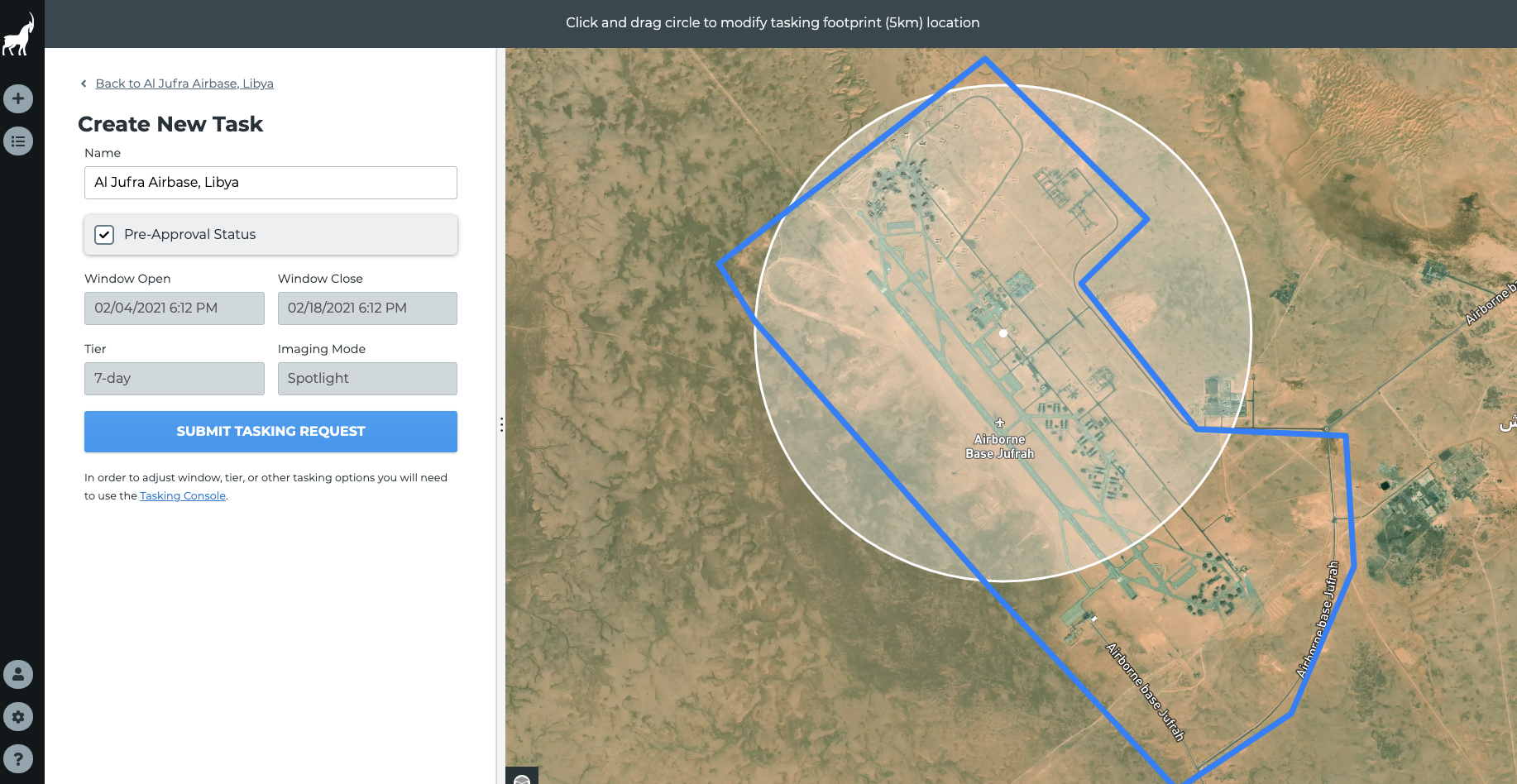 Capella Imagery-based Change Detection
Time-series change detection on Capella very high resolution (VHR) imagery is now available. Change detection applies the coefficient of variation (CoV) algorithm to detect changes over a time range of Capella imagery collects. If VHR changemaps are available, a new layer displays in the Layers Panel. The following screenshot shows a change result over Capella imagery.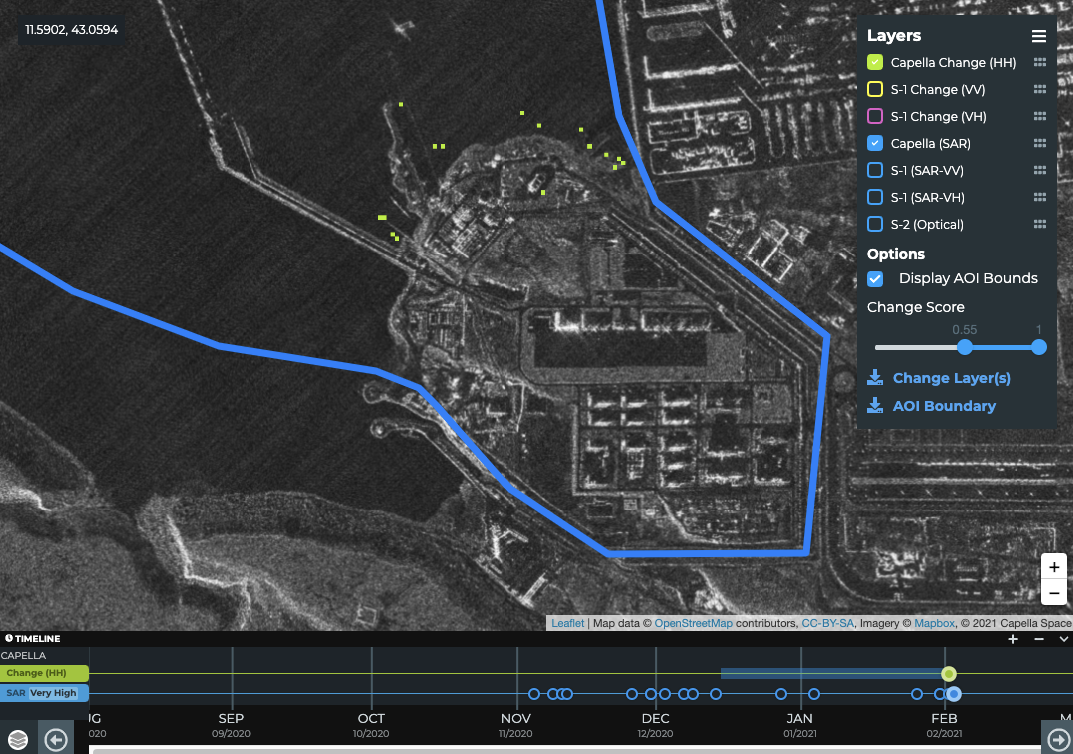 Analytic Registry
Analytics are now supported through a registry mechanism to selectively enable algorithms by organization.
Enhancements
Basemap label sizes were increased for better readability.
Disabled edit configuration from the AOI details page when users without edit permissions.
Changed extension of AOI boundary to .geojson (from .json)
Search by AOIs using a lat, lon or lon, lat in the search text box.
Fixes
Limit VHR analytics to run only on VHR products available to an organization.
Fixed issue with downloaded geojson AOI boundaries omitting "properties" and causing issues with other parsers.
Fixed issue with update date format.
API Version
Remains unchanged at version 2.