New Features
Sun Synchronous Orbit (SSO) satellite imaging now available!
Capella's SAR constellation now includes multiple SAR satellites in a mix of mid-inclination orbit (MIO) and sun-synchronous orbit (SSO). New acquisition tasking requests will leverage all satellites thereby increasing our constellation capacity as well as global coverage (which now extends into high latitude regions). Capella's constellation tasking system automatically manages individual satellite latitude constraints so for any given tasking request the available imaging latitudes of the entire constellation is considered by the new acquisition scheduler.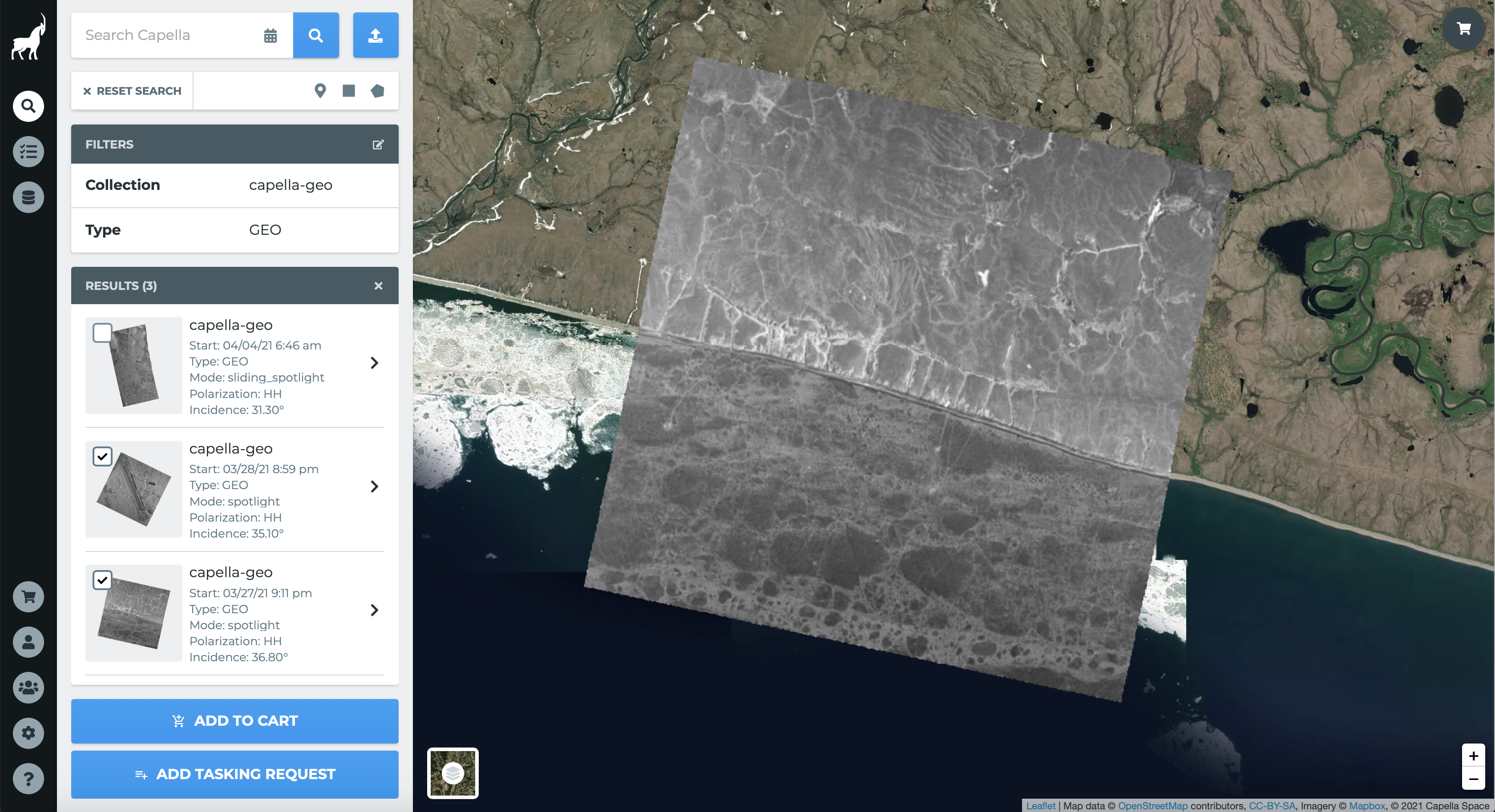 Acquisition Exclusivity (Catalog Holdback)
Customers have now the option to request for "acquisition exclusivity". This means that the datasets acquired are only available to users within their organization for a specific time period via an archive catalog holdback delay. An extra-cost option for time-limited acquisition exclusivity is provided via catalog holdback delays before new acquisition tasking datasets are cataloged into our historical archive for other users to discover and purchase. The archive catalog holdback delay options for any given new acquisition order are the following:
None (default behavior, all datasets immediately added to public archive catalog)
30-Day Archive Catalog Holdback Delay
1-Year Archive Catalog Holdback Delay
Single ZIP Downloads for Individual Products
Now users can download all assets from a single product as a zip file or similar combined file. Please wait only 30 seconds while the zip file is automatically generated.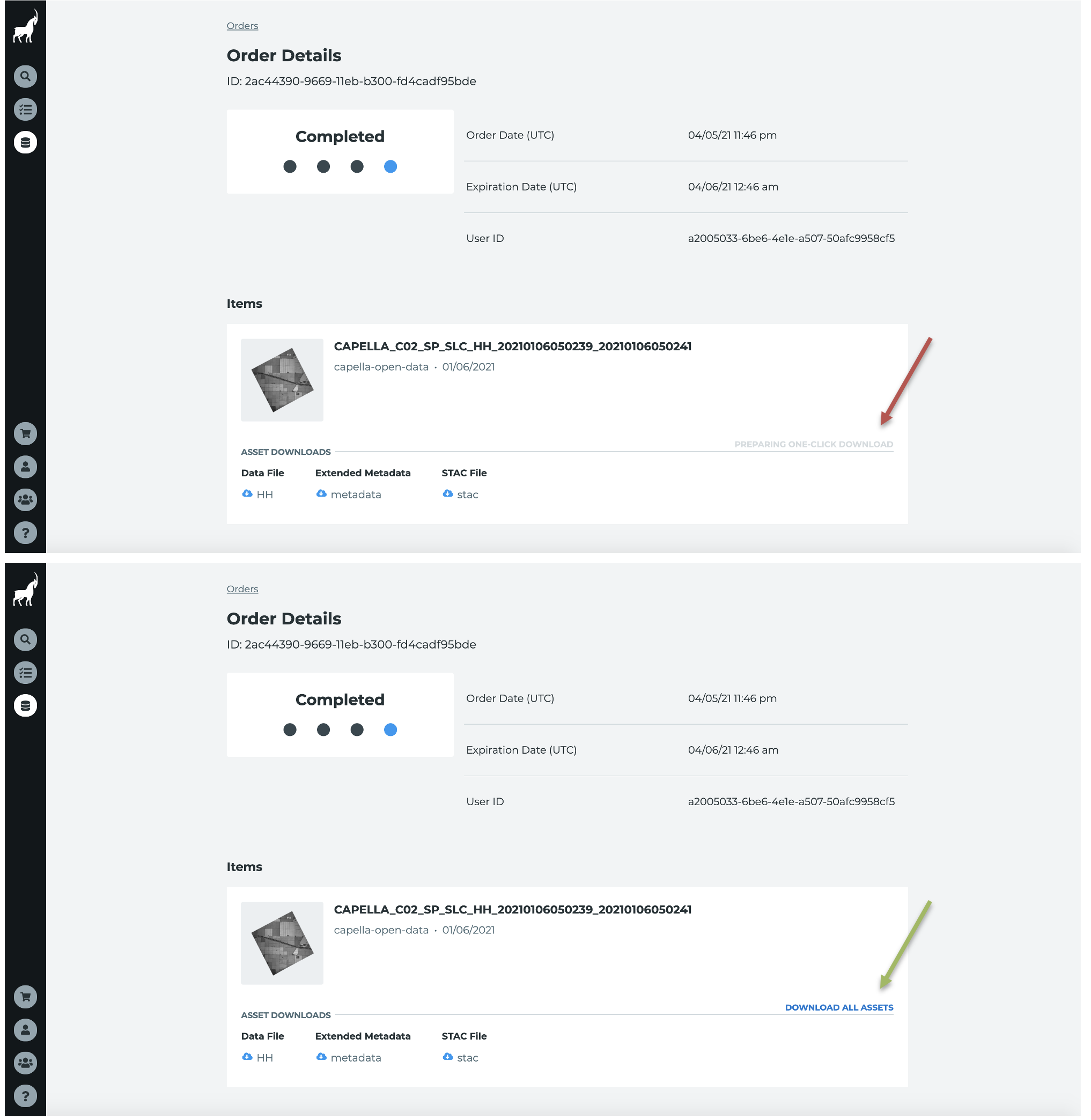 New email notifications including Tasking Status and Collect Status
Users can now decide to receive advanced email notification systems update. This includes the ability for users to opt into receiving additional email notifications in addition to the ones we currently send out.
A user can update their own preferences for receiving additional emails and the emails will be sent to the user who owns the task request.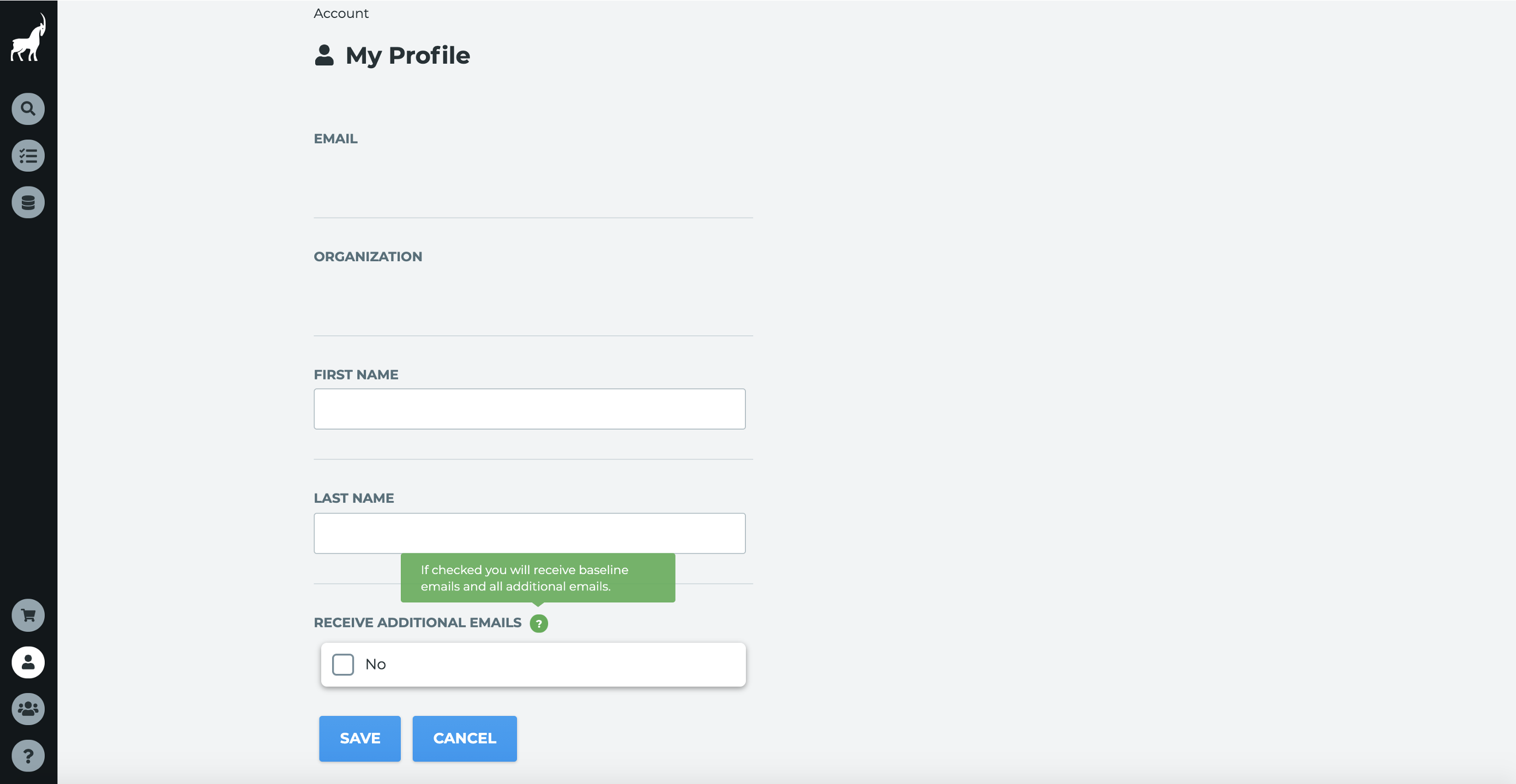 Baseline emails are the ones we currently send:
View/review cost estimate for task request (Tasking Status)
Task request is rejected status (Tasking Status)
Task request is anomaly status (Tasking Status)
Task request is complete, data is available to download (Tasking Status)
Additional emails:
Anomaly (Tasking Status)
Active (Tasking Status)
Accepted (Tasking Status)
Tasked (Collect Status)
Collected (Collect Status)
Collection anomaly (Collect Status)
Transition between Tasked and Predicted

(Collect Status)
See our SAR Imagery Product Guide for the detailed definition of Tasking and Collect Statuses.
Fixed Bugs
We fixed an error that prevented a reseller to generate a sub-reseller organizations.