New
Platform Landing Page
At this release, we are introducing a new Capella Space Platform landing page at https://platform.capellaspace.com/.
The platform landing page provides our customers with a single point of entry to all Capella applications and resources. The landing page provides access to the Console application as well as direct links to user profile information, product documentation, customer support resources, and other applications (Analytics, Admin UI) based on user and organization credentials.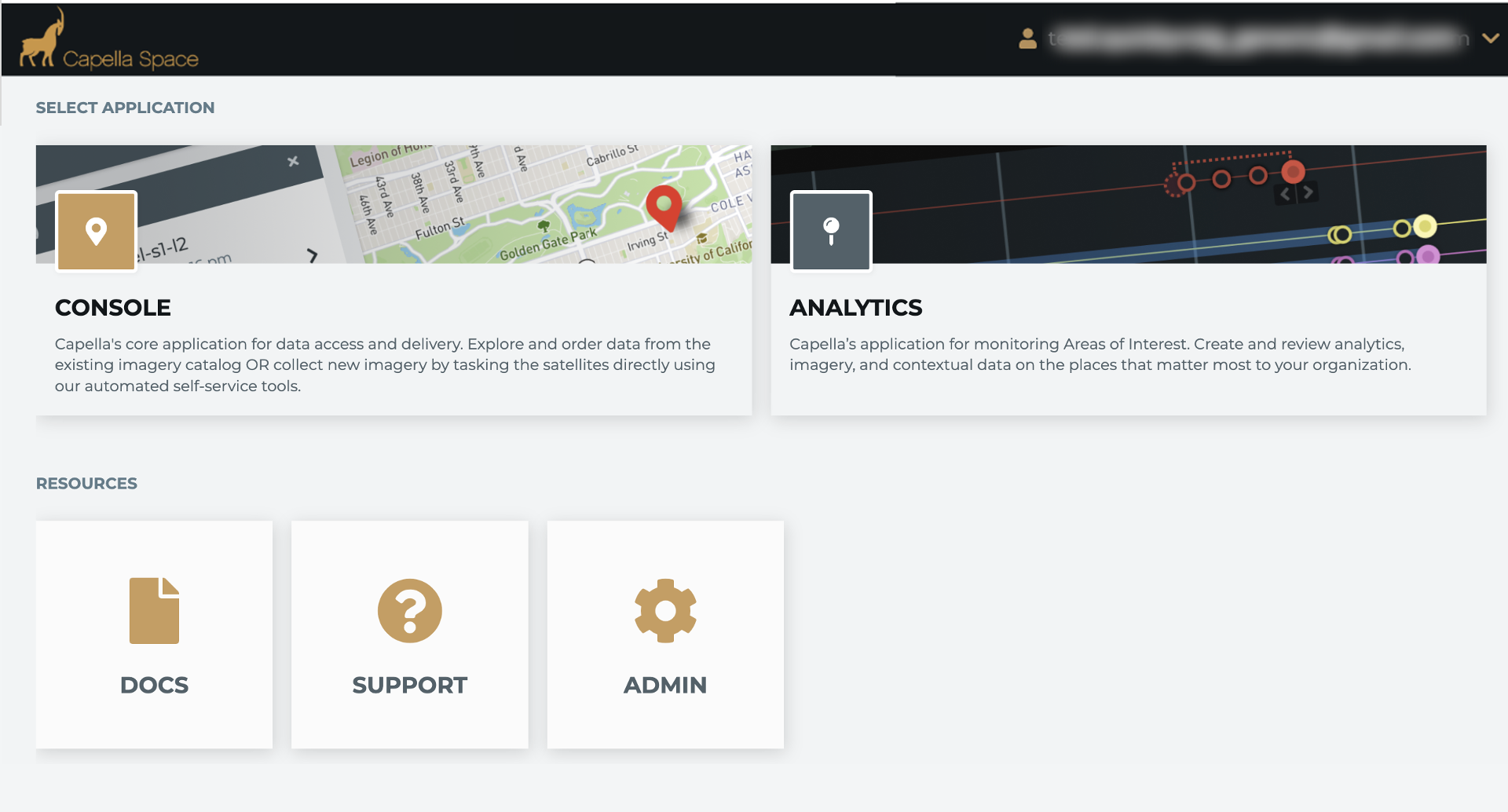 (Platform landing page)
Platform Login Page
In addition, login to Capella resources and applications is now directed through the Platform Login page: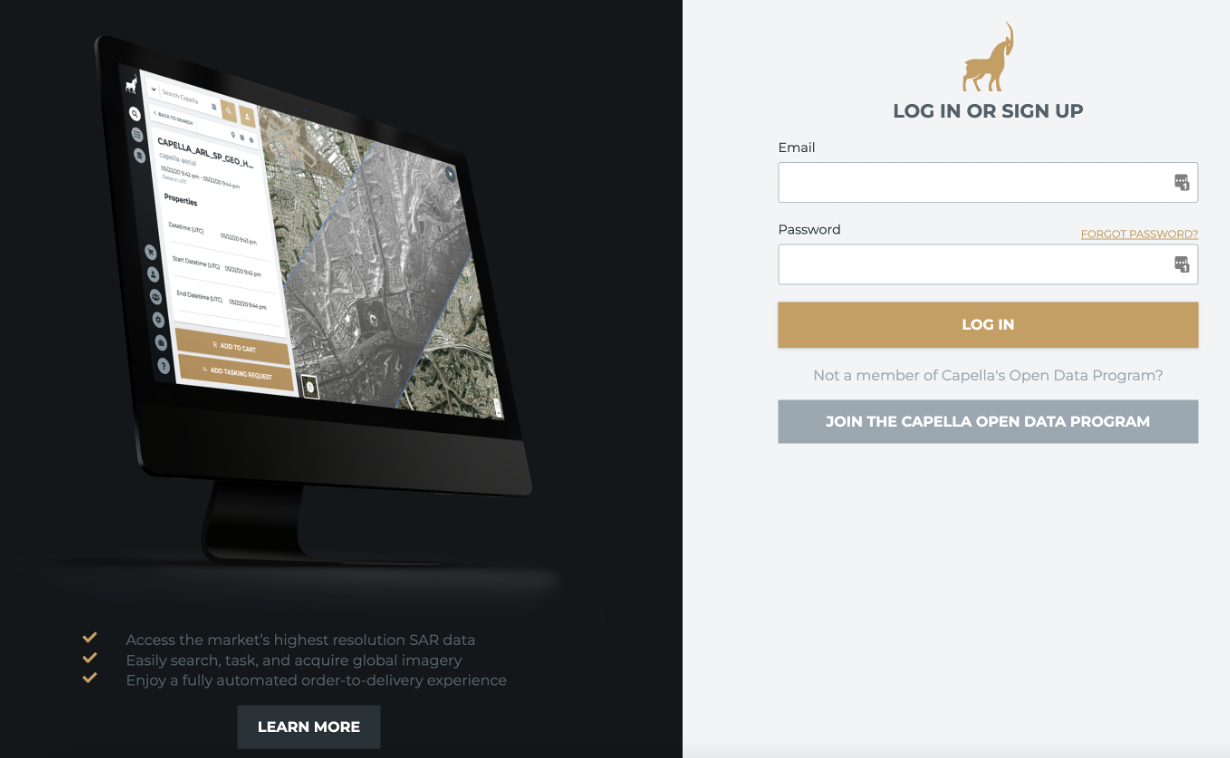 (Platform login page)
Existing URLs and bookmarks to the Capella Console or Analytics applications will use the new Platform Login page for authentication and automatically redirect users to the respective application after credentials have been validated.
Platform Link from Console and Analytics
The Platform Landing page is accessible from Console or Analytics by clicking the Capella Space logo at the top left of the application: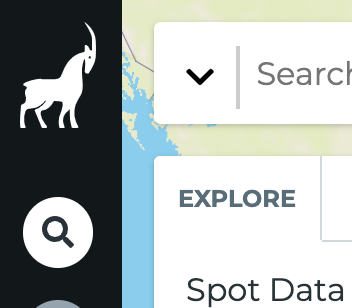 (Platform link from Console)
Vessel Detection Analytic Product
Capella is pleased to announce a new Vessel Detection product offering that applies a deep learning, computer vision-based approach using a model trained on hundreds of thousands of labeled samples. Customers tasking waterbody targets such as ports, anchorages, shipping lanes, channels, canals, rivers, exclusive economic zones, or restricted water areas can add vessel detection to any Spotlight or Stripmap tasking request.
Vessel Detection results are searched, viewed, ordered, and downloaded from the Capella Console or API, or can be pushed to an Amazon S3 bucket. Vessel Detection results include a bounding box for each vessel detected in the scene, as well as relative size categorization (extra small, small, medium, large, extra large) that is useful for filtering and counting vessels according to use case. Since results are delivered in a GeoJSON format, they may be loaded into any GIS tool for use in visual or automated workflows.
The screenshots below illustrate the tasking and delivery flow in Console.
​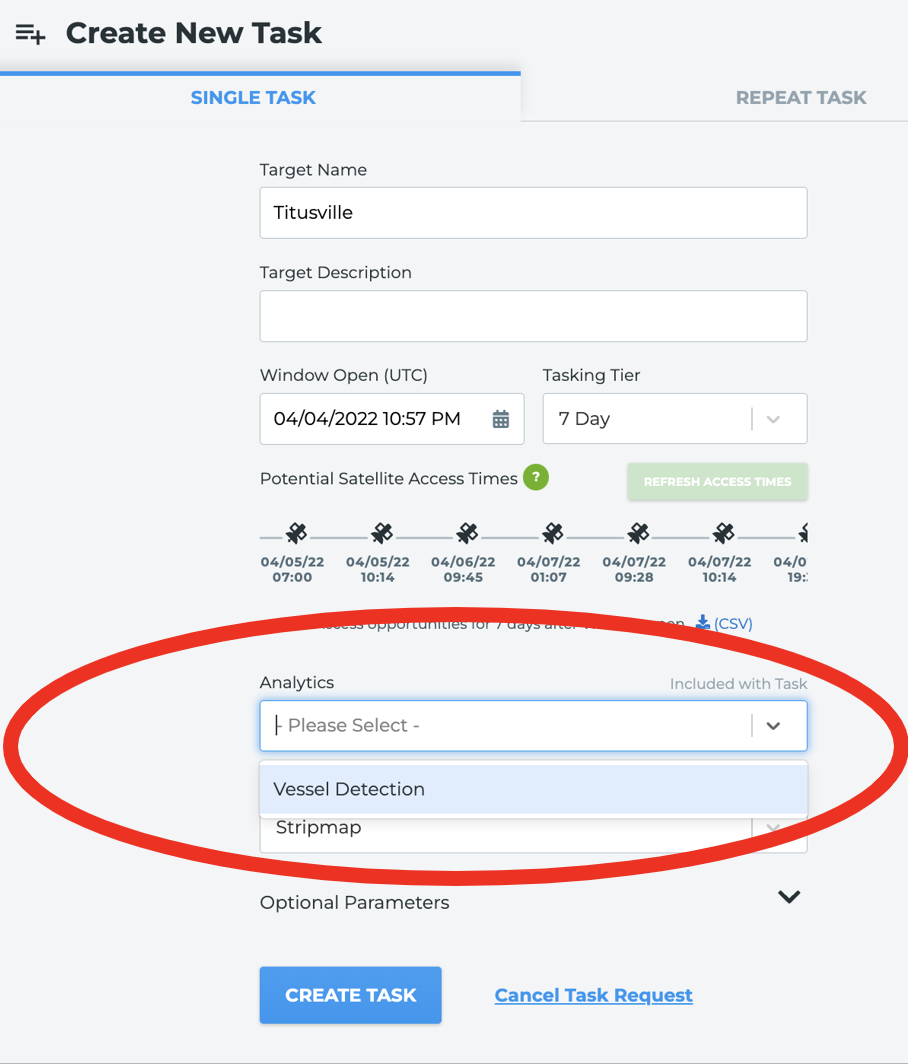 (Add Vessel Detection to new Spotlight or Stripmap task)
​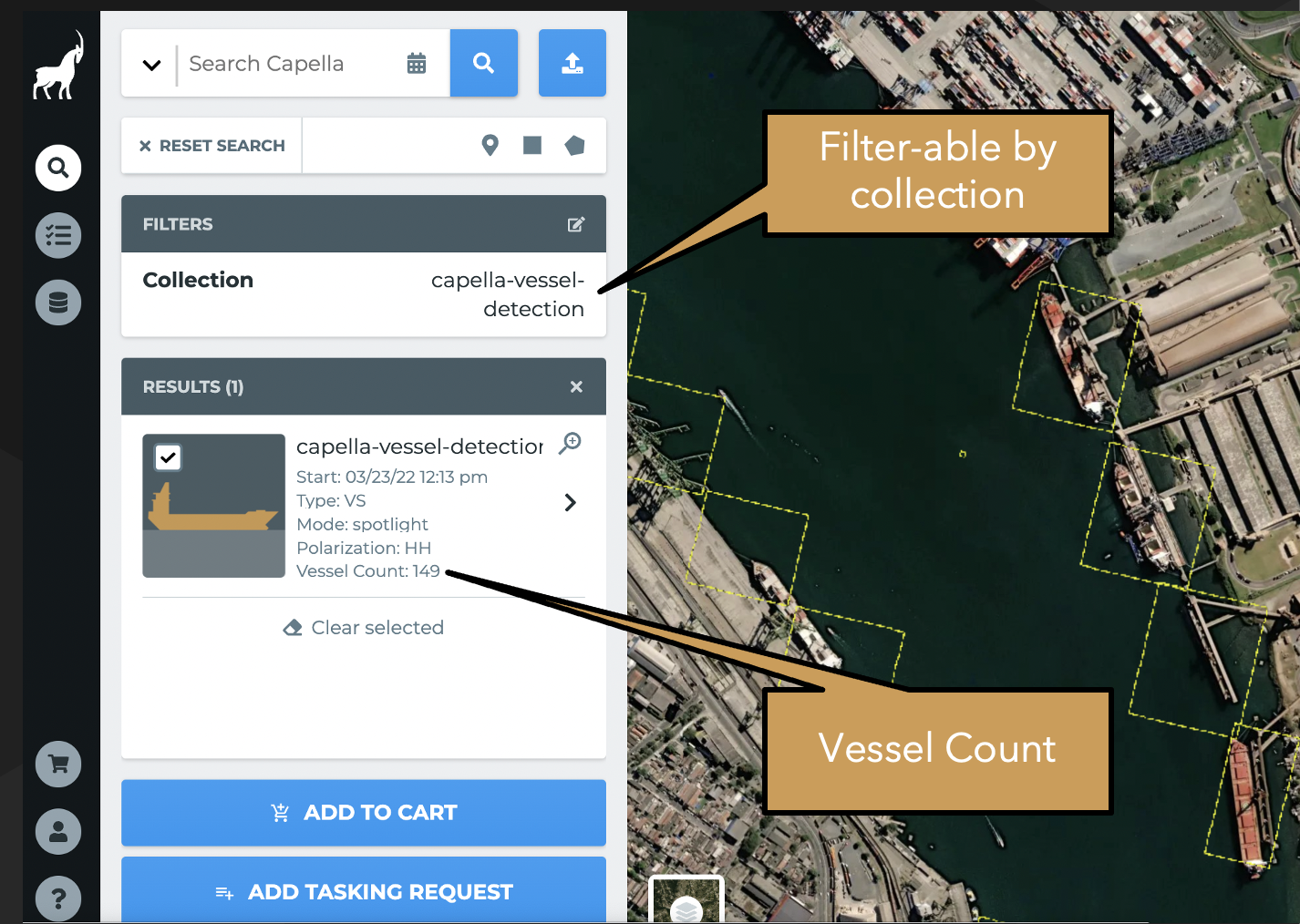 (Search for and display Vessel Detection product)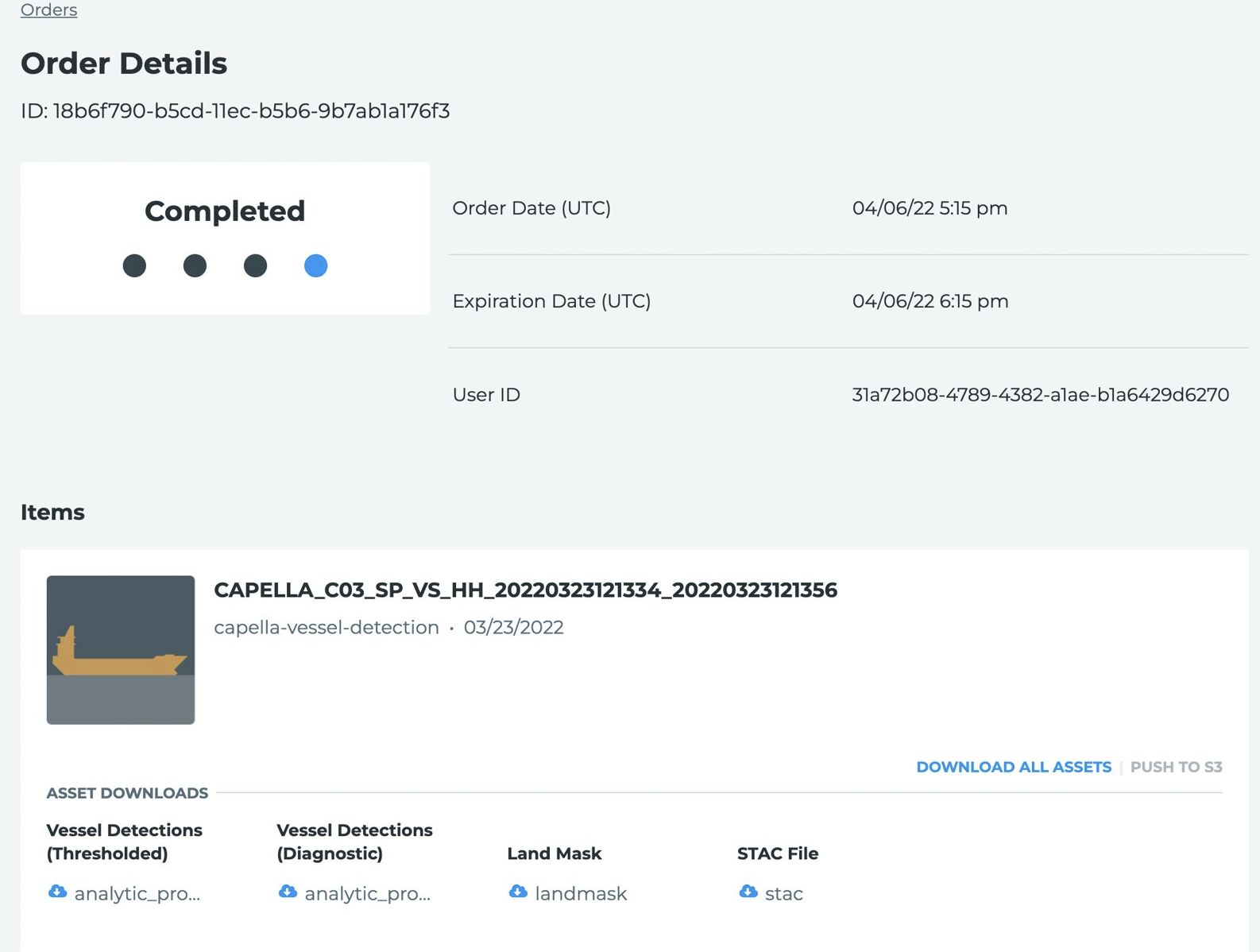 (Order and download Vessel Detection product)
For additional information about Vessel Detection product details, please consult the following link:
Improved
Updated Email Format
The automated emails sent to users from the Capella Platform applications have been updated with a new header, footer, and color scheme for a refreshed look that is more consistent with Capella styling.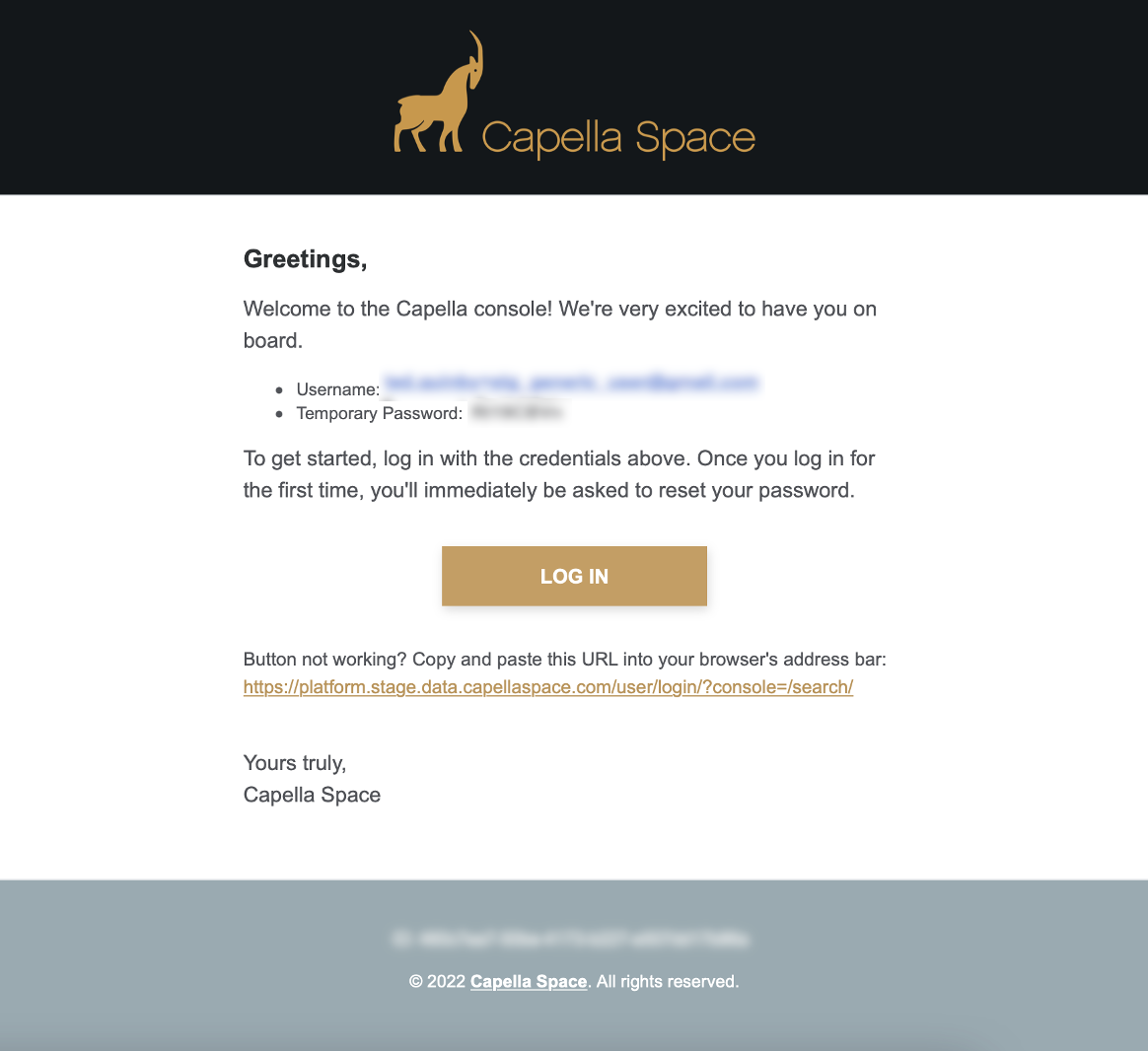 (Updated email format)
Fixed
Number of days' Parameter Validation for Repeat Tasking
A minimum value of 2 and maximum value of 90 is now applied to the Number of Days parameter for the Other repeat cycle for repeat tasking requests.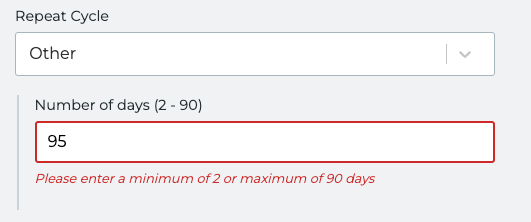 (Number of Days parameter validation for repeat tasking)